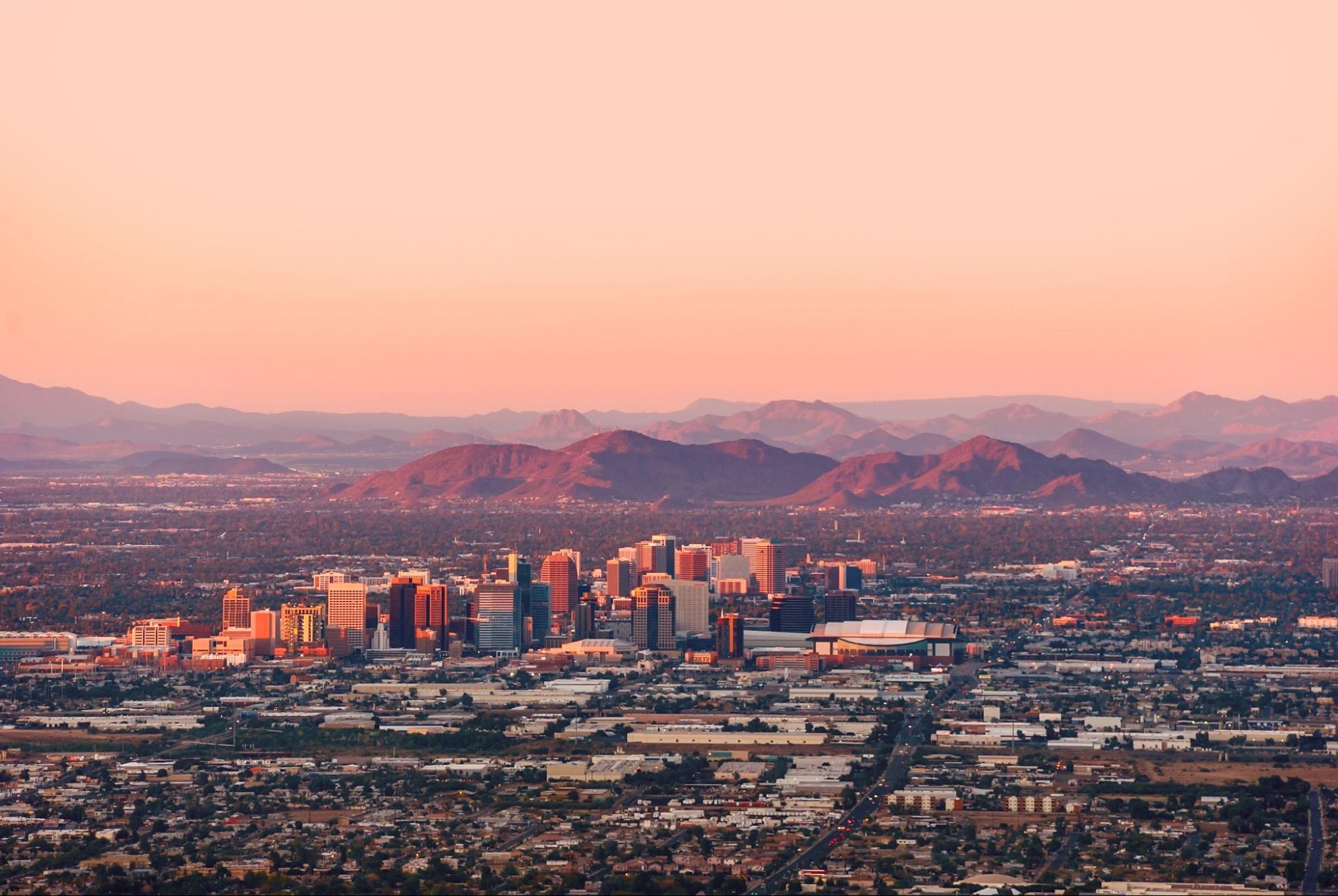 ---
Creating a Standout Resume for Phoenix Employers: Tips on crafting a resume tailored to the preferences of local Phoenix employers
Your resume, the most critical document of your job application, is the first impression your potential employer may have of you. It introduces you and showcases your qualifications and experience to the hiring managers. Hence, it goes without saying that a well-crafted resume can create a positive initial impression and generate interest in your candidacy as a potential employee.
If you are exploring job opportunities in Phoenix, it may be encouraging to know that as the 5th largest city in the country, it offers a wide array of employment opportunities across multiple industries. However, given the intense competition in the job market, if you do not stand out, you will be pushed back into the crowd, and the opportunities may continue to diminish. In such an instance, an exceptional resume can be your key to catching the eye of your local employers. 
So, if you are looking for some tips in this regard, this blog post is for you. Read on as we delve into some valuable tips for crafting a resume tailored to the preferences of Phoenix employers.
What does a resume entail
As mentioned earlier, your resume is your first impression on employers. It introduces them to your qualifications, education, work profile, relevant skills, and achievements during academic and professional life in a summarized format, ideally tailored to the job you are applying for. 
It is the most important component supporting your job application that also includes your cover letter, and if it is impressive, it will help you move up in the hiring procedure. 
How can a tailored resume help you get your dream job in Arizona
Now that we have established that a well-crafted resume is a vital tool for job seeking, you may wonder how a tailored resume can help you move forward in the job hiring process and increase your chances of employment. 
There was a time when the one-size-fits-all approach was prevalent, and a generic resume would suffice. However, times have changed, and the job markets have become more intense and saturated.
Tailoring your resume for each specific role allows you to highlight your skills and experiences most pertinent to the job description. Hence, when you customize your resume to match the requirements of the particular job, you create a niche for yourself amidst the pool of potential candidates and have more chances of being noticed and short-listed. 
This focused approach significantly enhances your likelihood of securing an interview and, ultimately, attaining your desired position. 
How to Create a Tailored Resume
In this section, we have briefly covered how to structure your resume to create a tailored profile that will appeal to the local Phoenix employers. 
Write a strong summary
Your resume's opening statement is important as it sets the tone for the entire document. Avoid making a generic objective statement, and create a summary highlighting your qualifications, skills, and experiences. Keep it concise but impactful, conveying what makes you a valuable asset to Phoenix employers. Mention your years of experience, specific industry expertise, and any relevant certifications or awards.
Highlight your relevant experience
Local Phoenix employers will more likely prefer to hire candidates who can hit the ground running. Demonstrate your readiness by prioritizing your relevant work experience. Modify your resume to the job you are applying for by emphasizing roles and responsibilities that align with the specific position's requirements.
Highlight your education and certifications
Local employers usually favor candidates with relevant educational backgrounds and certifications; Phoenix is no exception. To cater to this aspect, include your educational achievements, degrees, and relevant certifications prominently on your resume. Be sure to mention any coursework or certifications that directly relate to the job you are applying for, like industry-specific licenses or training programs.
Emphasize your soft skills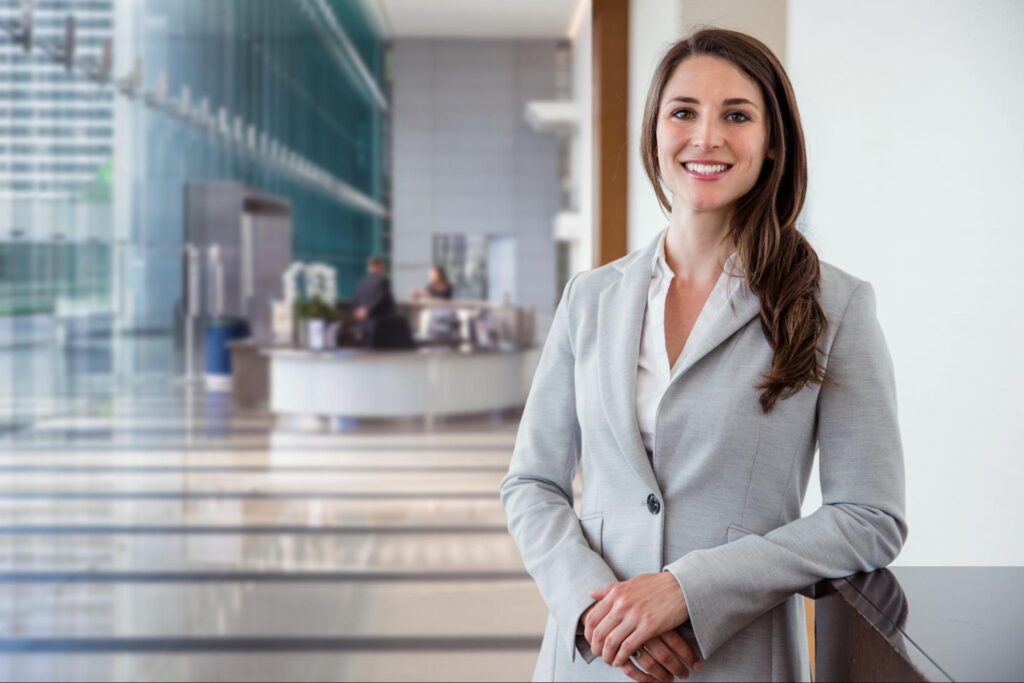 While technical skills are a pertinent consideration, soft skills also play a crucial role in Phoenix's work culture. Employers highly value skills like communication, teamwork, problem-solving, and leadership. Include examples of how you have applied these skills in your previous roles. Also, consider incorporating some into your cover letter.
Mention any local experience
If you have any prior experience working in Phoenix or a nearby city, make it prominent on your resume. Local experience can help establish your familiarity with the region, its culture, and even its specific challenges. If employers perceive that you are adapted to the local lifestyle and climate, it may work in your favor.
Highlight community involvement
If you showcase your active engagement in community affairs or volunteer work, it will be appreciated by the local employers. So, if you are or have been involved in any local community groups, charities, or non-profits, add them to your resume to prove your commitment.
Mention your achievements
Do not forget to add your achievements, as employers are interested in results-oriented individuals who can contribute to their organization's success. Mention the influence you have made in your previous roles by adding quantifiable achievements. 
Add a professional email address
When adding your contact information, make sure to use a professional email address. If you have previously used a casual nickname in your email address, it is better to create a simple and easy-to-remember email address for job applications.
Some Additional Tips for Creating a Tailored Resume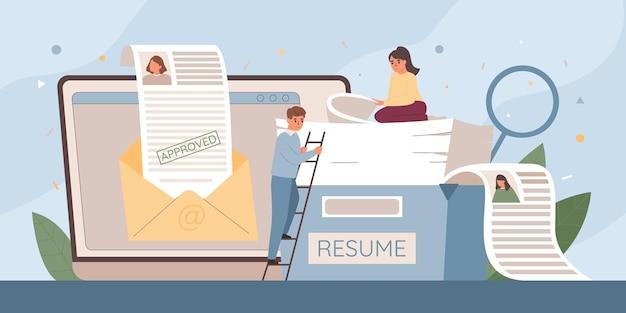 Now that you have an idea of how to structure your resume to tailor it to the preferences of local Phoenix employers, here are some tips you may want to consider when crafting the resume.
 Show you can adapt
The job market in Phoenix is diverse, and employers appreciate candidates who can adapt to different work environments and are open to learning new skills. Highlight any experiences showcasing your adaptability, whether switching industries, managing cross-functional teams, or quickly mastering new technologies.
Tailor your resume according to the industry
Different industries have different expectations in terms of resumes. Before you apply, research the industry-specific norms for resumes in Phoenix and tailor your document accordingly. 
Customize your resume for each job
Employers appreciate candidates who take the time to modify their resumes for each specific job application. Tailor your qualification, skillset, and experience to match the requirements of the job you apply for. This extra effort exhibits your keen interest in the position.
Include relevant keywords
Many employers in Phoenix employ an Applicant Tracking System (ATS) to simplify their hiring process. This system scans a resume for keywords that match the job description. If you want to enhance your prospects of fleeting through ATS filters, add in the relevant keywords from the job posting into your resume.
Finally, nothing weakens a strong resume, like spelling or grammatical errors. Phoenix employers, like any other, appreciate attention to detail. Proofread your resume cautiously, and ask someone to review it for errors if possible. Opt for a clean and professional format, adding bullet points, headings, and consistent fonts to make your resume easy to read.
Fortify your prospects to land your dream job in Phoenix
We hope this blog offers valuable insights you can use to create a well-structured resume that makes you an appealing candidate for local Phoenix employers. 
Creating a standout resume tailored to the specifics of the local market can be helpful in making a lasting impression in a competitive job market. These tips will certainly increase your chances of catching the eye of potential employers and securing the job opportunities that Phoenix has to offer. Remember, a well-crafted resume is just the first step; your skills, personality, and fervor will ultimately seal the deal!
Latest Posts
Using LinkedIn Articles to Showcase Your Expertise
Resume Trends for 2024: What You Need to Know
From First Impression to Final Question: Excelling at the Four Key Interview Evaluation Points
Behind the Screens: Understanding the Role of ATS in the Hiring Process
How to Create the Perfect Executive LinkedIn Profile?
​​How to Write a Cover Letter That Gets You the Job You Want
How To Build A Resume
Get Professionally Written Resumes And LinkedIn Profiles
Top 5 Reasons To Avail Of LinkedIn Resume Writing Services
Helpful Tips For Writing A Perfect Cover Letter
How to Ace Your Next Interview
15 Things To Leave Off Your Resume
Applying Strategically and Networking
Effective Interview Strategies
The Best Job-Board Sites
4 Simple Signs That You Should Quit Your Job
The most common interview questions & the best way to answer them
How to beat those pesky Applicant Tracking Systems
Jump-start your career during the COVID-19 crisis
Questions to ask in an interview
Career consulting ROI. Why you should purchase a professional resume writing services
The Importance of a Company Culture and HR's Role
Why companies should offer outplacement services and career coaching
Interview Tips: Back to the Basics
Categories
---