NimoHR – Resume Writing Services in Phoenix, Arizona
Many of us are looking forward to finding a new job and starting again at a new company. However, before that, you'll have to let the company know about your skillset and other abilities that you could bring to the table – and that's where NimoHR can help. We offer resume writing services in Phoenix, Arizona, allowing you to present yourself to prospective employers in the best possible light.
Our team of skilled professionals at NimoHR understands the intricacies of crafting resumes that highlight your strengths, experiences, and accomplishments.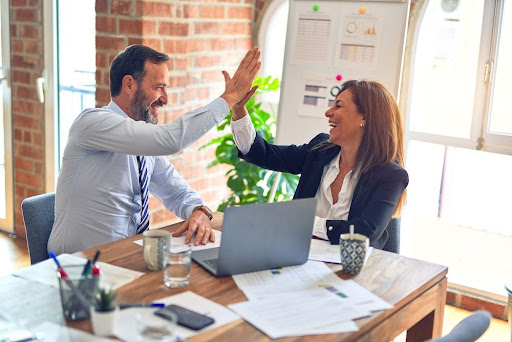 Our tailored approach may help you ensure that your resume not only showcases your skillset but also aligns perfectly with the positions you are seeking. Whether you're entering a new industry or advancing within your current field, our resume writing services in Phoenix will provide you with the competitive edge you need to stand out in the area's job market.
Start your journey towards a fulfilling career with NimoHR today!
Professional Resume Writing Services in Phoenix – Highlight your skills!
We offer our resume service in Phoenix for all people who may be interested in landing more job opportunities but have no idea of how to make themselves look better on paper. After all, your resume needs to be adapted and meticulously crafted so recruiters can take a look at it and see that you're worth talking to.
Here's how our resume writing services in Phoenix can help you stand out among the crowd.
Personalized resume for every role
Tailoring a resume to fit the specific requirements of each job position. This involves customizing the content, emphasizing relevant experiences, and showcasing skills that directly align with the job description. A personalized resume increases the likelihood of making a strong impression on potential employers, and at NimoHR, you can be sure that we'll help you ensure that your resume is appropriate for that particular context.
Highlight different skills based on the position
We recognize that every role demands a specific skill set. Our approach involves showcasing the skills and experiences that directly align with the requirements of the job you're pursuing. Your resume demonstrates a clear and tailored fit for the position by strategically emphasizing the qualifications that matter most.
Enjoy receiving more responses from employers!
The ultimate goal of an effective resume is to generate positive responses from potential employers. With NimoHR's expertly crafted resumes, you'll experience an uptick in the number of interviews and interactions with prospective employers. Our service significantly improves your chances of securing the job opportunities you desire.
Looking for a resume writer in Phoenix? Try NimoHR!
People look for new jobs on a daily basis, and you'd be surprised by the number of people who get rejected for having a bad resume. If you don't want that to happen, maybe it would be best if you left that job for professional resume writers in Phoenix, AZ.
We've been providing Phoenix resume writing services for a long time now, helping people all across Arizona land their dream roles. You could be the next! Get to know what we can do for you.
List new skills based on your capabilities.
We help you identify and incorporate recently acquired skills that highlight your capabilities and enhance your qualifications for specific roles. By evaluating your skill set, we ensure that your resume reflects the most relevant and valuable abilities you bring to the table.
Your resume's structure and format play a pivotal role in its effectiveness. At NimoHR, we ensure your resume is presented in a clear, organized, and visually appealing manner. Our expert team carefully selects the layout, headings, and sections to create a polished and professional document.
Highlight your best abilities.
We strategically emphasize your strongest skills, experiences, and accomplishments to create a compelling narrative. By strategically positioning key information, we ensure hiring managers quickly recognize your most valuable attributes. This focused approach increases the likelihood of capturing the attention of potential employers.
Elevate your job search with NimoHR's professional resume writing services in Phoenix. Let us help you stand out and confidently pursue the career you've been striving for. Contact us today for a resume that makes a lasting impression.