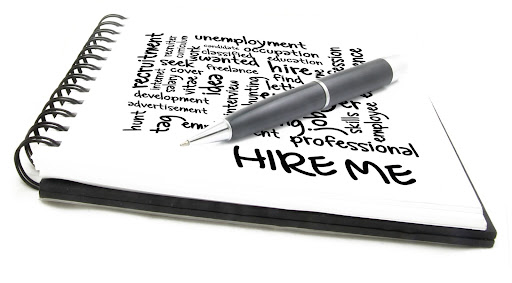 ---
​​How to Write a Cover Letter That Gets You the Job You Want
Employers often provide a job application form to collect information about a potential employee. It helps them determine whether the candidate is suitable for the position. But are you aware of the supporting documents to attach along with the filled job application?
A cover letter, resume, portfolio sample, employment certificate, and letters of recommendation are some documents that you should submit with the application. A well-researched cover letter helps introduce yourself to the recruiter and convinces them to approach you for an interview.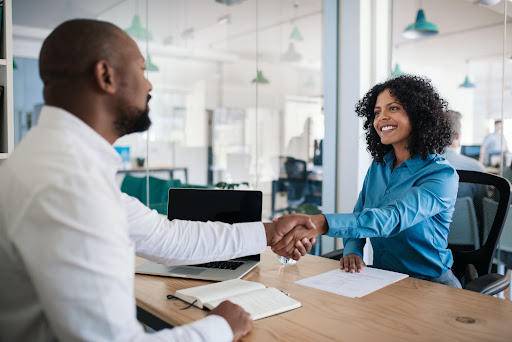 This article describes what goes into drafting the perfect cover letter for resumes to help your application get noticed.
What Exactly is a Cover Letter?
A cover letter is a document enclosed with a resume while applying for a job. It serves as an introduction outlining an applicant's credentials and interests. It is usually a one-page document written in a persuasive style to convey your suitability for the position to the employer.
A cover letter sets the tone for your resume. It is usually the first document your potential recruiter sees. Hence, it should be arresting enough to make the recruiter go through the rest of your job application.
How Can a Cover Letter Help Land Your Dream Job?
Ever wondered why most firms or employers prefer cover letters? How do they play a crucial role in you getting the job? Here are some insights:
A cover letter allows you to define your core competencies, and convey how you will contribute to the firm.
It lets you provide an overview of your personality and accomplishments to help the employer know you better.
A well-drafted cover letter showcases your writing and articulation skills. It also proves that you understand the job's requirements.
It shows that you are serious about the job opportunity.
It highlights your strengths and core skills. Thus, the recruiter can judge how your skill set will add value to the organization.
You can even use cover letter writing services to showcase your skills uniquely. Experienced writers at NimoHR, draft the most fitting cover letter for resumes for all categories.
How to Structure Your Cover Letter
In this section, we tell you the correct format of a cover letter that will guarantee an interview call. You may be an entry-level employee or someone who has left their previous job and looking for new avenues. Either way, your cover letter writing must not miss the following details.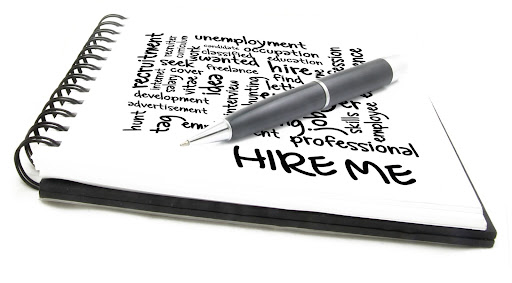 1. Begin with a professional header
List your contact details in this section. Write them preferably on the left margin in block letters. Always mention the date. While filling in the contact details, do not forget to specify your name, current and permanent residential address, phone number, and email. Address the letter to the hiring manager or concerned person, mentioning their full name, designation, and address.
2. Follow up with the appropriate salutation
Address the concerned person by name. If the name is not specified, you can address them as "Dear prospective employer."
3. Craft the body of the letter thoughtfully
Begin with a catchy opening paragraph. Try to add referrals in this section. In the second paragraph, highlight the significant achievements and expertise that make you eligible for this job. Relate these experiences to the firm's requirements. In the third paragraph, mention what drives you to apply for this position and why you are eager to join.
4. Conclude in style
In this section, re-emphasize your suitability for the job. Reiterate why you are keen on applying for the position. Do not forget to mention your contact information and that you look forward to the interview stage. Thank the person at the end for considering your application. Lastly, sign off with a formal closing (for example, "Best regards" or "Yours sincerely").
5. Adding a postscript helps
You may want to add a postscript at the end highlighting your unique selling proposition. It should ideally inspire the employer to hire you among other candidates.
You can also hire NimoHR's cover letter writing services to gain an edge over the competition. Schedule a consultation with us for further queries.
Tips to Draft a Convincing Cover Letter
Do not squander the opportunity to make a striking first impression through your cover letter. Avoid redundant and cliche-filled content. Do not attempt to showcase your expectations from the job. Instead, focus on your unique value proposition because the company cares more about what it will get from you!
Here are some tips on how to write that perfect cover letter to land the job.
1) Do thorough research
Review and study the job advertisement. Glean the essence from the job description. Then, incorporate those ideas and words in your cover letter. Remember to do a thorough background check on the company so that you know what they stand for.
2) Avoid being generic
Emphasize how your skills and experiences can add value to the organization. Avoid adding fluff content. Keep the sentences short and the paragraphs crisp and concise. Remember, in a cover letter, fewer words make a strong impact.
3) Quantify your achievements
Analyze and jot down the metrics of your past accomplishments. Quantify them with data and numbers. Choose the data most relevant to your industry and present it perceptibly in your cover letter. For instance, instead of saying you "improved productivity among the workers," frame it as "devised operational processes that increased productivity by 30%".
4) Add something not already on your resume
Mention a short story or anecdote about yourself that is not present in your resume. Share an intangible strength or personal interest and relate it with the position. Remember, your cover letter is not a summary of your resume. Hence, do not rehash the contents of your resume in your cover letter.
5) Focus on the future
Unlike a resume, which looks back at your experiences and employment history, a cover letter should envision what lies ahead. Mention the reason you applied for this job and talk about the goals you wish to accomplish.
6) Stress how you can add value
Instead of focusing on why you need the job, focus on how you can contribute to the firm. Highlight your unique skills and expertise that qualify you as a suitable applicant.
7) Get the tone right
Avoid bland descriptions that make you sound mechanical. Your cover letter should convey enthusiasm. Keep your content jargon-free. Use positive action verbs that make you sound keen without being desperate.
8) Ask for feedback
Request friends, colleagues, or anyone you trust to review your cover letter draft. Incorporate their suggestions to optimize the content.
9) Avoid including negative information
Refrain from sharing your struggle story. Also, avoid mentioning any negative comments about your previous job or employers.
10) Proofread several times
When you reread your cover letter several times, you will be able to locate grammatical and spelling errors. Edit and re-edit before printing out the final copy.
Taking Your Career to the Next Level
Irrespective of whether the recruiter mentions it, you must attach a cover letter with your job application. A cover letter boosts your chances of landing the job. It also sets you apart from other applicants with similar backgrounds and experiences. More often than not, a good cover letter can be the gateway to standing out among the competition.
NimoHR offers premium cover letter writing services at affordable rates. Our experts know what it takes to land your dream job through a compelling cover letter. Contact us here for further inquiries.
Latest Posts
How to Create the Perfect Executive LinkedIn Profile?
How To Build A Resume
Get Professionally Written Resumes And LinkedIn Profiles
Top 5 Reasons To Avail Of LinkedIn Resume Writing Services
Helpful Tips For Writing A Perfect Cover Letter
How to Ace Your Next Interview
15 Things To Leave Off Your Resume
Applying Strategically and Networking
Effective Interview Strategies
The Best Job-Board Sites
4 Simple Signs That You Should Quit Your Job
The most common interview questions & the best way to answer them
How to beat those pesky Applicant Tracking Systems
Jump-start your career during the COVID-19 crisis
Questions to ask in an interview
Career consulting ROI. Why you should purchase a professional resume writing services
The Importance of a Company Culture and HR's Role
Why companies should offer outplacement services and career coaching
Interview Tips: Back to the Basics
Categories
---