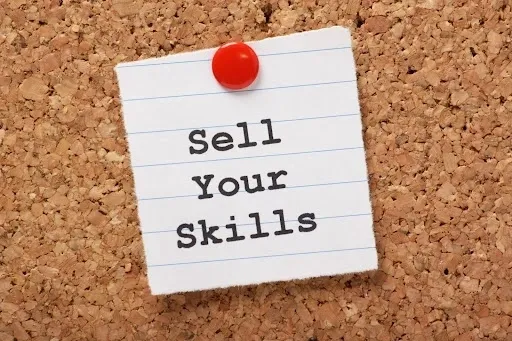 ---
How To Build A Resume
All right, you have all the information for your resume, and now you are ready to put it into play. Where the information goes and how your resume is structured is critical because Human Resource professionals and recruiters spend about 10 seconds skimming your resume before they stop and read it or skip over it. If you don't grab their attention at this time, your resume will be added to the rejected pile, and you will get the dreaded 'Dear John' letter. That's why structure and formatting are essential. And if the structure of your resume is confusing, HR/recruiters won't spend the time trying to figure it out. Again, your resume will be tossed to the 'Dear John' pile.
Keep your resume structure in a traditional flow (this will be explained in more detail in this article) because HR/Recruiters are creatures of habit when they skim resumes. They are looking for things like titles, length of employment, education/certifications, and critical skills. If they don't find what they need to see quickly, they will move on to the next resume. Additionally, a well-structured resume shows that you are well-organized.
Your resume template is just as important as the structure of your resume. And in a way, these two (layout and formatting) go hand in hand. Everyone likes an organized document over a cluttered one. And if your resume looks like every other blank-and-white resume from the 80s, you are not helping yourself at all. Use color strategically to impact an employer's perspective of you. But please avoid the new trendy formats with many graphics and colors on them. A pop of color is excellent and all you need. There are still some 'old school' HR/Recruiters who dislike these new resume formats (again, HR/Recruiters are creatures of habit). And these trendier formats sometimes have a more challenging time feeding through Applicant Tracking Systems.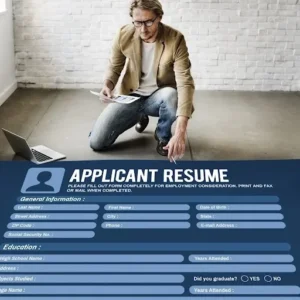 Below is how to build your resume.
Contact Information
This may seem obvious, but remember to add your contact information. This should include your name, phone number, email address, location (city and state), and LinkedIn profile URL link.
Professional Summary
Next up is the professional summary section. This should be a high-level overview of what you will bring to the table.
Please do not mistake the professional summary section for an objective section. Objective sections are outdated and tend to say similar things- "seeking a position where I can utilize my skills…". Or they will list the type of position that a person is targeting, which is evident because you are applying for those roles and in all honesty not crucial because it doesn't speak to what you can do or have done.
It is recommended to keep this to four or five sentences.
And do not use the word "I." For some reason, this is a common mistake. It is the best practice not to speak with "I" in your resume because it is understood that you are talking about yourself.
A couple of examples of topics that this section should cover (depending on your occupation, of course) are leadership, customer service, time management, communication, etc.
Skills and/or Core Competencies
This section is essential for a couple of reasons.
First, it shows employers your top skills at a quick glance.
This is also the easiest place to add keywords to your resume. Keywords are critical in getting your resume past those tricky Applicant Tracking Systems. And a quick tip, the best way to find the keywords is by reviewing the job postings/description. Search through the job posting, find the keywords, and decide for yourself if you feel comfortable listing those skills on your resume. Honesty is the policy, and you should not lie. If a word or phrase keeps popping up in a job posting, add it to your resume. For example, if the job ad says "Client Management" instead of "Relationship Management," – make sure your document matches.
This section should include your soft skills. If you have technical skills, adding a separate section for your technical abilities is recommended.
Below are a few examples of common keywords for your skills section:
Communicationon

Interpersonal Skills

Team Leadership

Customer Service Excellence

Time Management

Teamwork

Empathy

Problem Solving
Professional Work Experience
This section should include information on your current and past work experience.
Begin each section by stating your title, employer name, employer location (optional), and dates of employment, In that order! This should be crystal clear on your resume because HR/Recruiters skim resumes looking for these items. Titles are also important for Applicant Tracking Systems because these systems are looking for titles that match the job posting.
List your experience in reverse chronological order; That means your most recent experience first.
Describe your responsibilities, duties, and accomplishments. Try to use a variety of words. You want your descriptions to sound different. And remember, the more keywords, the more likely your resume will feed through Applicant Tracking Systems. So, instead of always using the word "manage," try switching it up with words like "lead" or "supervise."
Try to avoid incorporating company-specific words into your resume.
Whenever possible, use both quantitative and qualitative items. Quantitative items are great because they give an overview of your day-to-day activities. Qualitative things are great because they quantify your accomplishments and responsibilities.
Avoid summarizing or describing what a company you worked with did or does. This does not tell HR anything about what you've accomplished. Focus on your skills and strengths, not on the company. If Human Resource professionals or recruiters are unsure what a company does, they will do a quick google search on the company.
Technical Skills
Technical skills have become increasingly important over the years. Especially post-pandemic when the world shifted to a virtual setting. Almost every profession requires some technical skills. This may include everything from systems to programming languages. Common examples include Zoom, Teams, Microsoft Office 365, SalesForce, Trello, Jira, Slack, Monday.com, etc. It is essential to add these skills if you are looking for remote work.
An effortless way to improve your technical skills is by enrolling in a class or watching some good 'ol YouTube videos. If you notice that most jobs you are applying for require experience with Trello (for example), download the app and go down the YouTube rabbit hole with videos. Most companies do not need you to be an expert; instead, they want to know that you have experience with it.
Volunteer Experience
List your volunteer experience if it is relevant to the positions you want to target or if you do not have a lot of work experience and are trying to "beef" up your resume. Volunteer experience is a fantastic way to show employers your interests, that you are hard-working, and your involvement in the community. On the other hand, if you have extensive work experience, it is best to leave off your volunteer experience.
Education
This section should be short and to the point. A simple bullet list of your degree and the University you attended will do. Unless you're a recent graduate whose school projects make up most of your work experience, then you can add those to add substance to your resume. Also, you do not need to list your graduation date if it is past ten years. Unfortunately, people over the age of 50 and under the age of 25 can experience age discrimination.
If you have any questions regarding your resume or for resume writing assistance, contact NimoHR. NimoHR offers a resume-building service, aka we will completely reformate and rewrite everything for you.
Latest Posts
Using LinkedIn Articles to Showcase Your Expertise
Creating a Standout Resume for Phoenix Employers: Tips on crafting a resume tailored to the preferences of local Phoenix employers
Resume Trends for 2024: What You Need to Know
From First Impression to Final Question: Excelling at the Four Key Interview Evaluation Points
Behind the Screens: Understanding the Role of ATS in the Hiring Process
How to Create the Perfect Executive LinkedIn Profile?
​​How to Write a Cover Letter That Gets You the Job You Want
Get Professionally Written Resumes And LinkedIn Profiles
Top 5 Reasons To Avail Of LinkedIn Resume Writing Services
Helpful Tips For Writing A Perfect Cover Letter
How to Ace Your Next Interview
15 Things To Leave Off Your Resume
Applying Strategically and Networking
Effective Interview Strategies
The Best Job-Board Sites
4 Simple Signs That You Should Quit Your Job
The most common interview questions & the best way to answer them
How to beat those pesky Applicant Tracking Systems
Jump-start your career during the COVID-19 crisis
Questions to ask in an interview
Career consulting ROI. Why you should purchase a professional resume writing services
The Importance of a Company Culture and HR's Role
Why companies should offer outplacement services and career coaching
Interview Tips: Back to the Basics
Categories
---