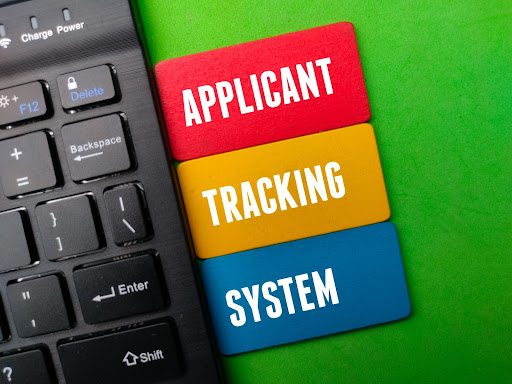 ---
Behind the Screens: Understanding the Role of ATS in the Hiring Process
In today's digital age, job seekers often find themselves submitting applications into an abyss of online portals. Have you ever wondered what happens to your resume after you click submit? Enter the Applicant Tracking System (ATS), a powerful tool used by employers to streamline and automate the hiring process. In this blog, we will explore the behind-the-scenes workings of ATS, its benefits, potential drawbacks, and how job seekers can optimize their applications to navigate this digital gatekeeper successfully.
Understanding ATS
ATS is a software application designed to manage the recruitment process efficiently. When you submit your application online, ATS comes into play. It scans and parses your resume, extracting relevant information such as work experience, education, and skills. This information is then stored in a database, allowing recruiters and hiring managers to search and filter candidates based on specific criteria.
Benefits of ATS
ATS provides numerous benefits for both employers and job seekers. For employers, it saves time and resources by automating resume screening, identifying qualified candidates, and managing the hiring workflow. It also enables collaboration among team members involved in the hiring process. Additionally, it helps standardize the application process and ensures fair and consistent evaluation of applicants.
Potential Drawbacks
While ATS offers many advantages, it is important to be aware of its potential drawbacks. The automated nature of ATS means that some highly qualified candidates may get filtered out if their resumes are not optimized for ATS algorithms. ATS can be rigid and may not account for unique circumstances or unconventional career paths. Additionally, the lack of personal interaction during the initial stages of the hiring process can be challenging for job seekers who rely on their interpersonal skills to make an impression.
Optimizing Your Application
To maximize your chances of success in the ATS-driven hiring process, it's essential to optimize your application.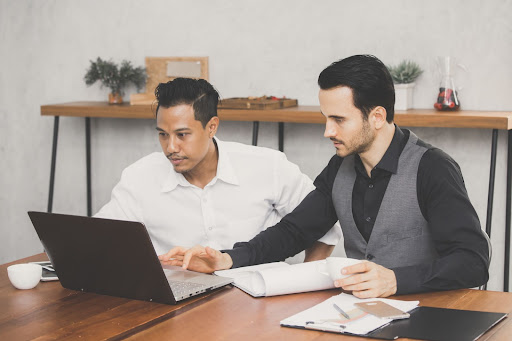 Here are some tips:
Use relevant keywords: Tailor your resume and cover letter to include keywords found in the job description. This will increase the likelihood of your application getting past the initial ATS screening.

Format your resume correctly: Use standard fonts, headings, and bullet points to ensure that ATS can accurately parse and interpret your information.

Avoid graphics and complex formatting: While visually appealing, graphics and complex formatting can confuse ATS algorithms. Stick to a clean and simple design.

Include essential information: Provide clear and concise descriptions of your work experience, education, and skills. Use industry-standard job titles and keywords to enhance visibility.

Tailor your application for each job: Customize your resume and cover letter to highlight the most relevant qualifications and experiences for each specific position.
ATS plays a crucial role in the modern hiring process, bringing efficiency and standardization to recruitment. Understanding how ATS works and optimizing your application accordingly can significantly increase your chances of getting noticed by employers. By following the tips outlined in this blog, you can navigate the digital gatekeeper and position yourself as a strong candidate in today's competitive job market.
To learn more about how ATS can impact your job search, feel free to reach out to us at https://nimohr.com/contact-us/. For additional career advice and resources, visit https://nimohr.com/
Latest Posts
Using LinkedIn Articles to Showcase Your Expertise
Creating a Standout Resume for Phoenix Employers: Tips on crafting a resume tailored to the preferences of local Phoenix employers
Resume Trends for 2024: What You Need to Know
From First Impression to Final Question: Excelling at the Four Key Interview Evaluation Points
How to Create the Perfect Executive LinkedIn Profile?
​​How to Write a Cover Letter That Gets You the Job You Want
How To Build A Resume
Get Professionally Written Resumes And LinkedIn Profiles
Top 5 Reasons To Avail Of LinkedIn Resume Writing Services
Helpful Tips For Writing A Perfect Cover Letter
How to Ace Your Next Interview
15 Things To Leave Off Your Resume
Applying Strategically and Networking
Effective Interview Strategies
The Best Job-Board Sites
4 Simple Signs That You Should Quit Your Job
The most common interview questions & the best way to answer them
How to beat those pesky Applicant Tracking Systems
Jump-start your career during the COVID-19 crisis
Questions to ask in an interview
Career consulting ROI. Why you should purchase a professional resume writing services
The Importance of a Company Culture and HR's Role
Why companies should offer outplacement services and career coaching
Interview Tips: Back to the Basics
Categories
---